MuseuM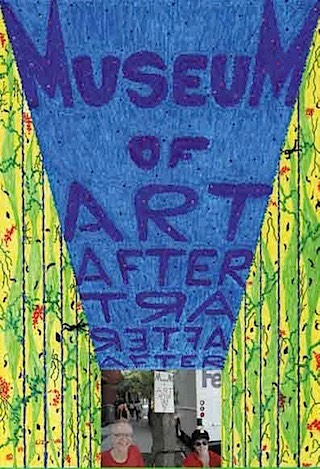 Occupying an illuminated and real-life niche of its own, MuseuM represents the authentic, the influential, the inspiring,the innovative, the outlandish, the irreverent, the bawdy, the direct, the transparent, the credible, the open, the public, the deep, the dark and the dangerous. That it originated in a struggle for self-determination and freedom goes without saying. Embarking on a tradition of its own, MuseuM examines the paradoxical relationship between art and life and encourages the creating, viewing, evaluating, selling, exhibiting and warehousing of art.
MuseuM was established to bring to public attention, new ground-breaking cultural manifestations in contemporary Art and life that are conspicuously absent from our cultural institutions. Liz-N-Val began their MuseuM enterprise in the late 70's. Theirs was a global ambition structured and conceived to express every need and possibility. For this reason, they endowed their MuseuM with maximum flexibility,
John Webster Nash, Archivist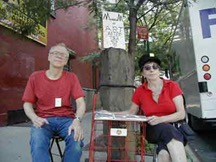 Liz-n-Val presiding over MuseuM of Art After Art
on the corner of 22nd Street and 10th Ave, under a tree.